Simple Steps on How to Register a Business In Kenya
How to Register a Business In Kenya –  Here are the steps you need to follow
To Register a Business In Kenya You only need to Follow the Following Simple Steps. The Process is Equally Simple for Both Local and Foreigners.
1. We Meet you and get to Understand your Business
2. We Receive Official instructions and Registration Documents from the Client.
3. We Conduct a Name Search and prepare the Registration Forms
4. The Client Signs All the Registration Forms
5. Company Registration is Approved and Client receives the Incorporation Certificate and Form Cr12
6. KRA PIN, NHIF, NSSF Registration Bank Account Opening ( The Bank Accounts can either be in USD , Euro, KSH or any other denomination of your choice)
7. Client Receives all the Company Registration Documents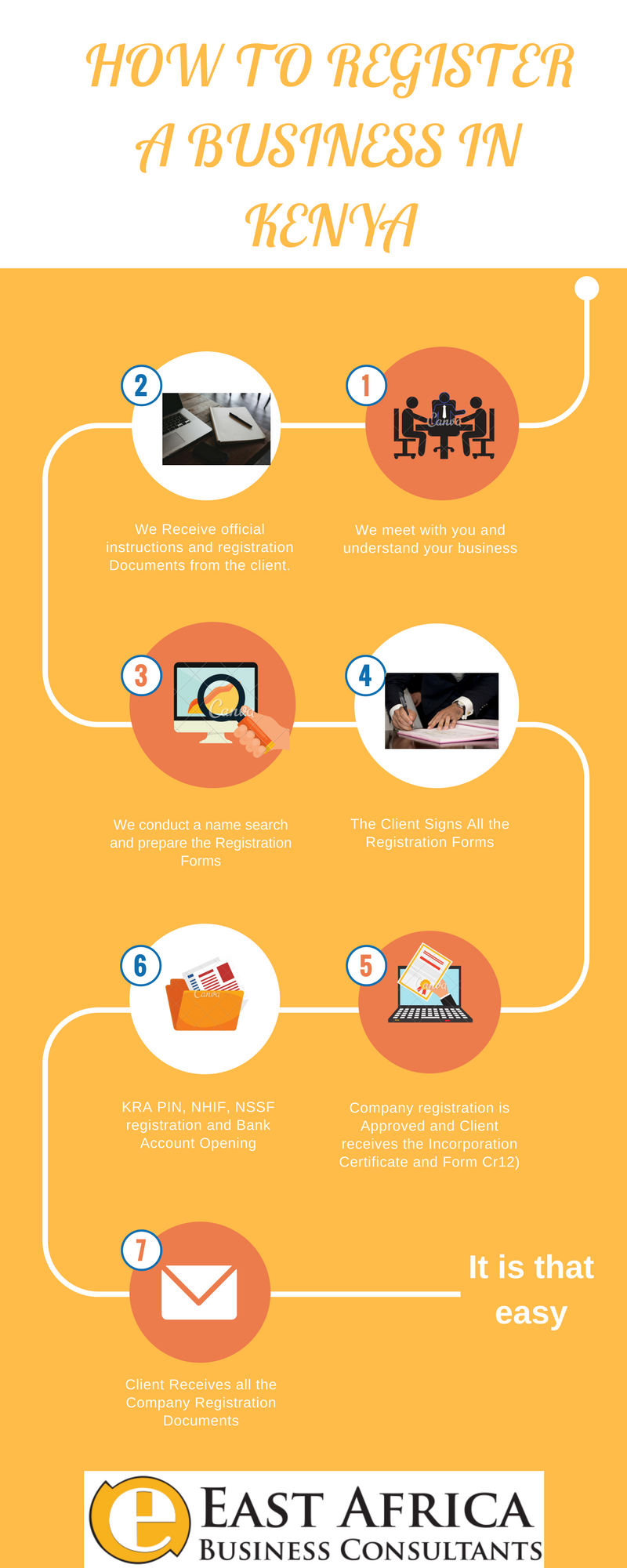 Are you looking to start a business in Kenya and do not know where to start? contact us today and tap into our year of experience helping business owners like you start, Scale and exit their businesses. We offer a complementary consultation so that you can clearly understand your options as you understand how you can leverage on our partnership to build a successful business in Kenya.
Click here for a free initial consultation  on How to Register a Business In Kenya